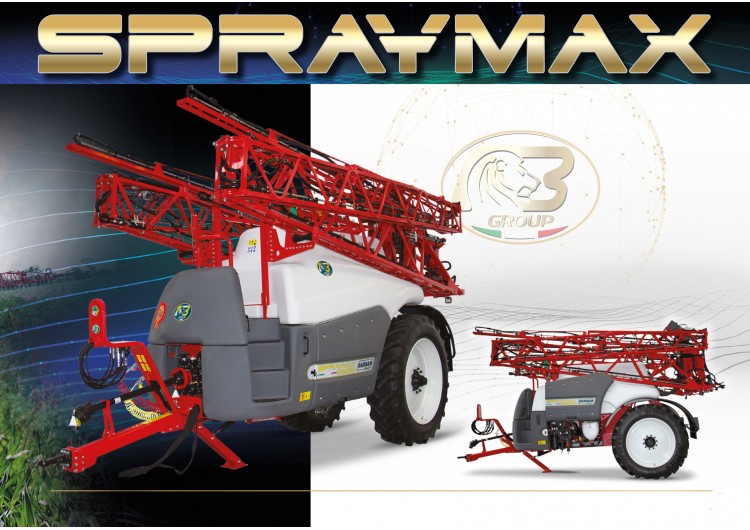 We are in Eima 2021 with Spraymax from 18 to 23 October 2021
The SPRAYMAX project was born from a very specific will and strongly desired by President
Mr. Blasi: conceived, designed and developed entirely by the technical staff of Bgroup.
The new and revolutionary trailed machine for field spraying is a reliable new brand
concept with a compact and attractive design and with a strong frame.
Not only design factors, above all innovative and evolved technical solutions in line with
the ever more demanding market requirements that make SPRAYMAX the top of the
range in BGROUP field sprayer line.